Your Idea For The Next Bachelor/bachelorette Party In Vienna - Escape The Room Adventure! - Openthedoor.at
Your idea for the next Bachelor/Bachelorette Party in Vienna - Escape the Room adventure! - openthedoor.at
Organizing an eve-of-wedding party is not an easy thing to do and usually falls to the witnesses. The evening should be varied and original - something special for the bride and groom and their friends. We have a suggestion for a special idea for you: Escape Rooms. Take the reins in your hand and plan a wonderful evening with lots of emotions in our Escape The Room in Vienna.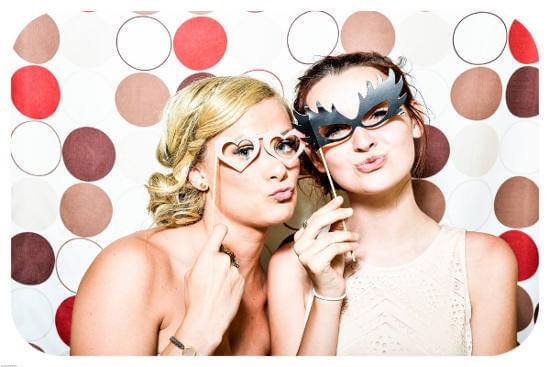 Why an escape room for stag parties?
Are you a groomsman or bridesmaid and are you up to the challenge of planning a special evening for the groom and bride and their best friends? This is not easy, because the participants in such an evening differ a lot and everyone has their own understanding of a perfect evening program. In addition the standard activities, such as karaoke, paintball, dancing, etc. are not always favoured to be repeated. Escape rooms are therefore just right for the perfect start to an unforgettable evening. They offer variety and guarantee to be exciting and fun for all participants.
So this is where usually the challenge begins. The activities on stag parties should be for everyone, especially for the bride or groom. Often bachelor or bachelorette parties are attended by many different people, all of whom are friends with the bride or groom, but sometimes do not know each other at all. College friends, schoolmates, work colleagues - here they all come together and could not be more different.
The good things about escape games is, that they are "icebreakers"! Our game simply creates a situation that requires teamwork and intensive interaction with each other. You do not have to know each other for years. The only important thing is communication and togetherness. In Escape rooms memories are made and the impressions of the game will certainly provide enough conversation for the rest of the evening.
What does a bachelor/bachelorette party look like in an Escape Room?
Escape rooms have a fixed topics and are played in small groups of 2-6 players. It is important not to have too large groups because then it will be the most fun and the likelihood that the group works together is the most given. Of course, especially with stag parties often larger groups are celebrating together. Open The Door Wien has three rooms that can be played at the same time. So in one round 16 people can solve a puzzle room and have fun together. The whole group will come together, get an introduction and off you go! In the end we will take a picture.
Tips for planning your bachelor/bachelorette party in the Escape Room:
- Players of all ages can join us. No matter if you are only 5 or more than 10 people. Here you are welcome. What you have to bring: motivation and fun!
- If you are a larger group, contact us before. We need 2 or 3 rooms that are free at the same time and especially on Fridays and Saturdays slots are limited due to demand.
- Plan the Escape Room game at the beginning of your evening, after or before dinner, as an Icebreaker, especially for groups who do not know each other very well. Conversely, one should not underestimate the team spirit of friends who have known each other for a long time and acknowledge this as an advantage for the game. You might as well do the escape adventure the day after the party ... but maybe consider in advance if you will be in the condition to do it :)
- Don't come drunk to the game. Unfortunately, we have had bad experiences with that. It happened couple of times when we sent the group away because of that reason! Escape Rooms are lots of fun, but it's important to think logical and fast! It is not permitted to drink in our facility, because we also want to ensure your safety and compliance with the rules for the use of our rooms is very important.
- Hide gift or hints? Sure, of course! We are happy to hide small gifts for the bride or groom in the game. Gifts are usually hidden with the last step of the game and ment as small surprises for the donee. It is also popular to hide a hint for the bride and groom at the end of the game, which reveals where the party will continue after finishing the escape game.
Have we awoken your interest? Then get in touch with us and let us think together how we can make this evening extraordinary.