Before The First Escape Game
Before the first escape game
What you need to know before your first escape game at Open The Door in Vienna?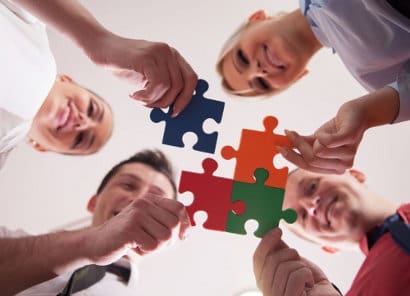 Okay so it is actually happening! You booked your first escape room adventure (or you will do it very soon) so we will lock you up in the mysterious room. Sounds exciting? Are you a little bit afraid of doing something for the first time? No worries – we are gonna make sure you will have a good time, full of joy and excitement. Nothing scary is gonna happen (as long as the description of the scenario does not say that). Here we try to combine the information which you might find important before the first game.
The door is locked!?
The door is actually not locked - it is closed, but possible to exit at any time - this is due to security reasons. We also will watch you through the cameras and make sure you are fine. You will be able to communicate with us during the game. What if the tornado comes and we will stop replying? Then you will use an emergency exit to leave the room :) One of your teammates is claustrophobic? No problem, as you can exit at any time, though the best would be, if you do so at the end of the game and on time.
Hints during the game
What if you can't move on during the game? Then the moderator will help you by giving a hint. Yes it's okay to get hints. Almost every group needs help – mostly a couple of times at least. Please don't come to us with the attitude – we have to do it without any help. Probably you will not. Not because you are not clever or smart enough. The games are just not easy. It's not fun to stand around for longer and think what to do next. It's not how it works. You should constantly be working on tasks we prepared. So if you are stuck, and not moving forward we will help you. Breaking the records and finishing games without any help? That will probably come with a HUGE experience. And when we write huge we mean it – couple of games is not a huge experience. Play a few and then you will have a bit of an overview. We hosted people who have played more than a 100 games. That is what we call a huge experience in escape rooms :)
What is the goal of the game? To escape on time. What is the most important? To have fun. Can you have fun without escaping on time? Yes.
What do you have to do?
Basically combine the related elements in the room at the right time. It means you might need to connect 2, 3, 4 or even more components together to solve the riddle. Perhaps some of the elements you will not have from the beginning, so you will have to solve some other tasks to get to it. Puzzles are very different from each other. Can be some manual tasks to do, a bit of a physical activities (depends on the scenario), and logical puzzles, when mostly it's about thinking.
Are the rooms save?
Yes they are – we create a save environment to make sure there is nothing which can hurt you. In over 6 years we didn't have a single accident in our rooms. As long you follow our rules – there is nothing bad which can happen to you during the game. As long you don't do something ridiculous like throwing objects which you find in the room at your teammate (nobody does it in normal life, right?) you and your group are gonna be perfectly fine.
Please remember to come on time – 15 minutes before the game. That doesn't mean come 30 minutes before - the room might not be ready for you ;)