Escape The Room - A Journey Around The World! – Openthedoor.at
ESCAPE THE ROOM - A journey around the world! – openthedoor.at
Room Escape is a concept that has spread all over the world. In this blog we will share some tips and experiences with you, if you ever plan to play Escape The Room in a foreign country.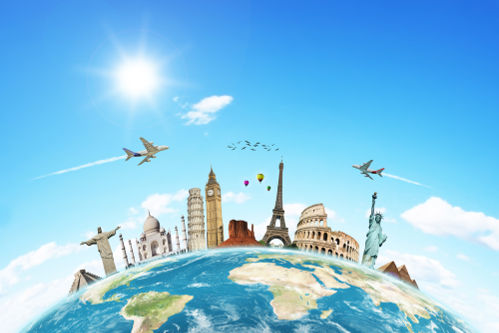 A frequently asked question at the end of a game is often whether I play Room Escape myself. The answer is: Sure! The fun of creating your own games and puzzles becomes even bigger if you know what is behind such an Escape Room.
Unfortunately I know almost no games in Vienna or the rest of Austria. The reason for this is that we as the creators of Open The Door Vienna want to remain as unique as possible. So playing Room Escape has become a passion that I fully enjoy outside of Austria and it is a fun holiday activity. So far I've played in 7 different countries in Europe and experienced more than 30 games and I can tell you: It was (almost) always great! (For all those who are wondering - yes there were a lot of rooms - but I have met people who easily triple this number;)
Criteria for selecting a game
When it comes to traveling, of course, the question is which game you should choose. Unlike many of our customers, who simply pass by spontaneously, for me there are several important criteria for a planned Escape Game:
Scenario: The topic is probably the most important selection point. In each city you can find familiar topics such as "The Bomb", "The Prison" or some kind of laboratory. I like playing games with special themes that are unique. In my oppinion the true creativity of the creator of the game reveals itself in this kind of games, and on such topics I can expect to be surprised by the look of the rooms and everything connected. Of course, traditional themes can also be fun. What you finally choose is on you!
Regional special features: What I like especially are games with stories containing historical aspects, such as landmarks of a city or legends, which are closely tied to the history of the country! Do a little research and I am sure you will find something in your interest.
Homepage: A good game also has an elaborate homepage where you can find all the information you need and you can easily find out when and how to book. Language is also very important. At least English should be translated well and correctly. This is a criteria for me to make sure that during the game itself there will not be any problems with language, if you are not playing in a German-speaking country (or a country where English is not the mother tongue).
Language: Generally speaking: I often hear from teams that they do not dare to play abroad because they are afraid not to speak well enough English (we are talking about austrians) Do not worry about it! If you've ever played, you know the rules. In many games, there are hints about a screen with images. Tell your game master that you are a little bit insecure with the language so that he or she can adapt to you. Together, you can do this safely and during the game, you can simply speak your mother tongue. Please be careful with the room's equipment (that also applies to austrian games ;) ) and everything will be alright.
Equipment: Of course you can never know before what awaits you in an Escape room, but pictures can tell you a lot. A little research on the internet will not do any harm.
Location: The location should not be underestimated, especially if you are traveling as a tourist. The best way is to check before where the game takes place and how far it is away from the hotel. I am sure you wanna get home afterwards, so take care of that before, if you are using public transport.

All of these criteria are, of course, very subjective. It is ultimately left to everyone to decide which game to choose and which topic you feel pleasured with. In any case this blog is meant as a little encouragement to try out and discover something new. Except for 4 games all other Escape rooms I did were good and some even extraordinary great, but I have to mention - difficult. In almost every game many tasks were to be solved and not only once did we escape (or not at all) in the last few seconds. Even if this is the case, I wish you will be able to save some good memories and experiences.
Where did you play? How are the games different from austrian games (since I have very little experience)? I am glad about some feedback from you!