Escape The Room - Is It Still About Puzzles? – Openthedoor.at
Escape the room - is it still about puzzles? – openthedoor.at
Escape The Room Games are changing fast and providers are focused to have more and more technical elements in their rooms. Does such a change come out for something good? Is it a natural development of Room Escape games?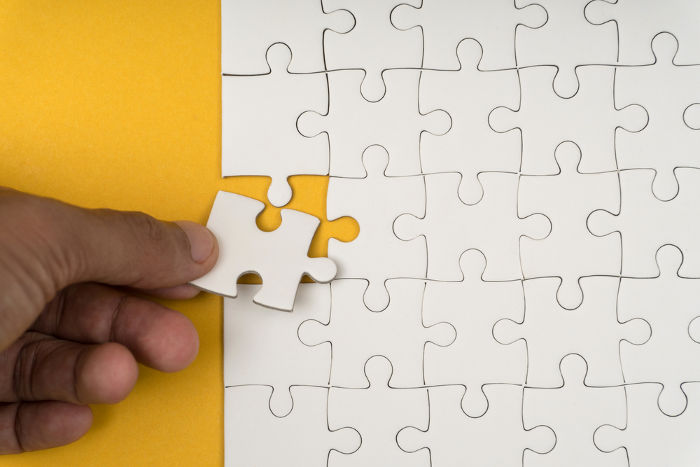 The Beginning of Escape Rooms in Europe
I remember, when I started my escape room adventure (as a customer, not as a provider), the rooms looked different and emphasized something else. Not a lot of companies had technologically advanced rooms with special effects, mysterious spaces, or actors. Today there is a different trend, fast changing, and every operator is trying to create an innovative solution. The question is - what is cool and what is not?
Padlocks are not so terrible
Let's be honest – those days, providers with some experience already know the escape market well and can easily build a room without any padlocks. Such combination locks were used from the beginning of escape rooms and still have many supporters. There are also groups which would like to find only few locks in the rooms, or even none. I know from my experience that a properly used padlock does not interfere with the game and it is often a clever idea. Of course, it is not attractive when you see the same kind of padlock or digital padlock everywhere at the beginning of your game and you come the idea of the game is based on:
puzzle -> code -> padlock; puzzle -> code -> padlock etc... Diversity is important as well as appropriate thematic fit. In some cases, the use of padlocks is not suitable, and in some scenarios even impropriate (for example ancient Egypt).
One hour of show
The time you spend in the room should be a unique one. Solving logical puzzles is certainly less exciting than climbing up the ladder or other manual tasks to do in the room :) Nowadays the classical logical puzzles are replaced by different kind of electronics. It is not always a change for the better. I sometimes hear about the rooms which you can solve within 20 minutes, where the focus was only on doing the show and implementing technical and easy puzzles. On the other hand...
Technique not for everyone.
Modern rooms, with advanced technology, can often cause problems for older players. Doing something on the computer, using a controller to move an object etc. often can be problematic. Different people can understand the principle of each element in a different way and maybe have troubles with solving. Don't forget: one of the most important rules of Escape Rooms is, that players do not need to have any specific knowledge, right?
Technical problems
Electronics unfortunately also more often contain fails, than classical locks. I once had the misfortune to play a scenario in which ALL technical elements failed and all "mysterious" spaces opened accidentally, without any reason (it was not caused by electricity problem) :) I do not have to add that this was an unsatisfying experience.
Escape Rooms are changing and becoming more and more extraordinary and realistic. Let's hope the change will satisfy people more and more!