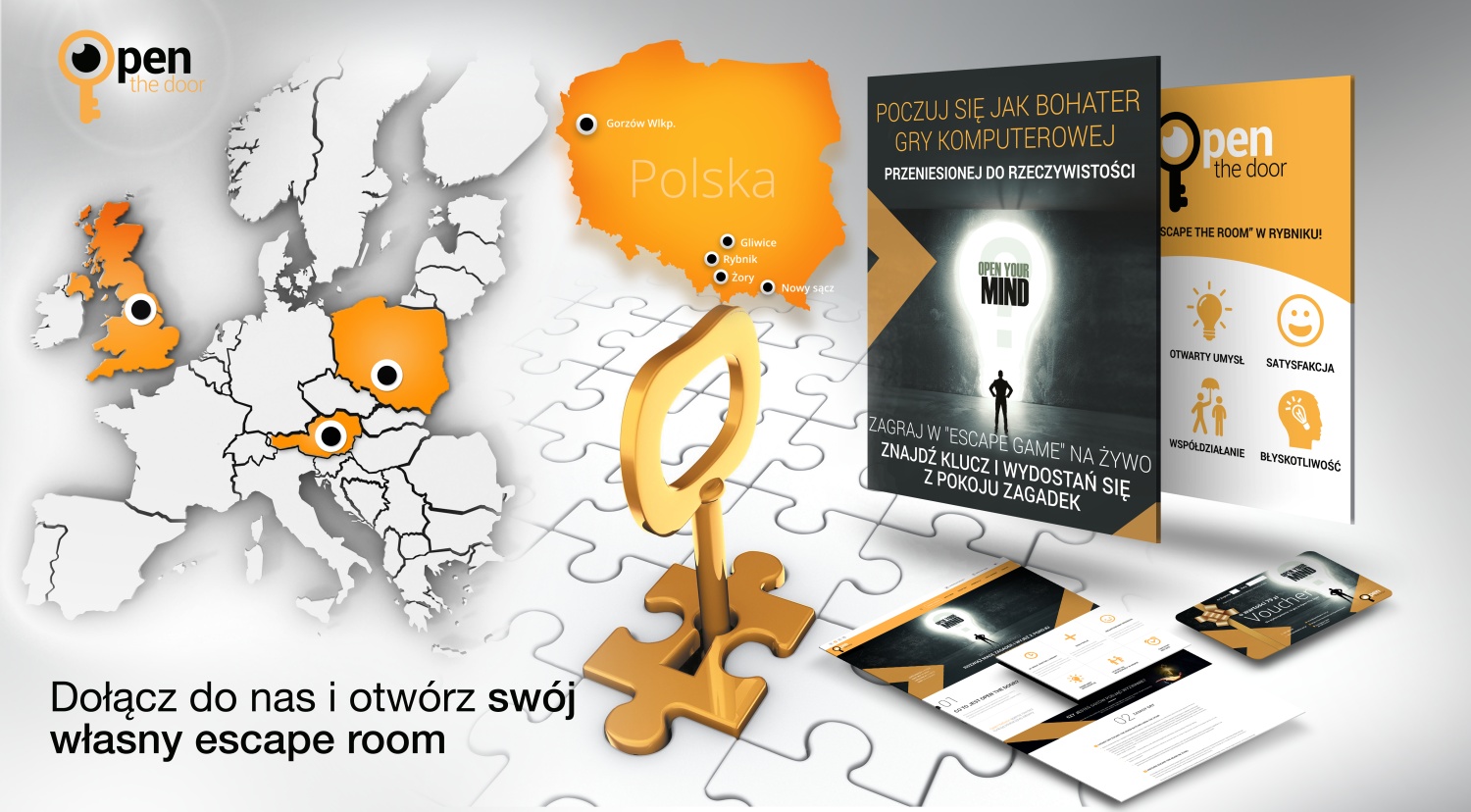 Are you thinking about opening your own escape room company? Open The Door will make that happen!

We have set ourselves the goal of always going forward and be up-to-date. If you are interested in Open The Door and would like to introduce yourself, we would be happy to advise you and send you a non-committal and individual franchise offer.
There are ways to open a game in other cities and maybe you know the right place already. If you are interested, please do not hesitate to contact us at info@openthedoor.at.