Best Museums In Vienna - Top 10 Museums In Austria's Capital
Best museums in Vienna - Top 10 Museums in Austria's capital
Our list of the top 10 best museums in Vienna will help you to find the right museum for every occasion. For maximum fun in the museum for both adults and children.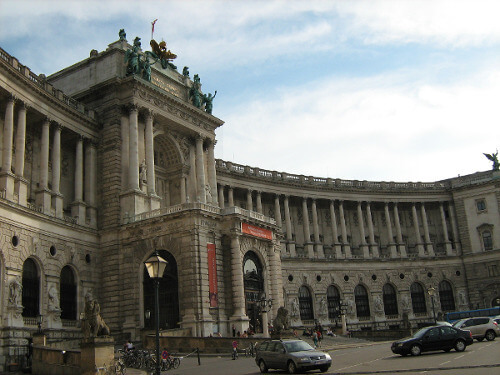 Our Top 10 - Best Museums in Vienna
1. Technical Museum Vienna - The ideal combination of history and future
If you combine a full load of technical knowledge with lots of background information on how and why technical improvements shaped and still shape our culture and everyday life, you will end up with an exciting mixture, just like what the Technical Museum Vienna will provide you. Especially the three highlights will make every technic-lovers heart skip a beat: A show mine, a retired steam locomotive that made Austria mobile more than 100 years ago, and a musically inspired high-voltage performance, attract visitors to the museum. If you are unsure how all of this can be put together in one place: Pay a visit to the Technical Museum in Vienna!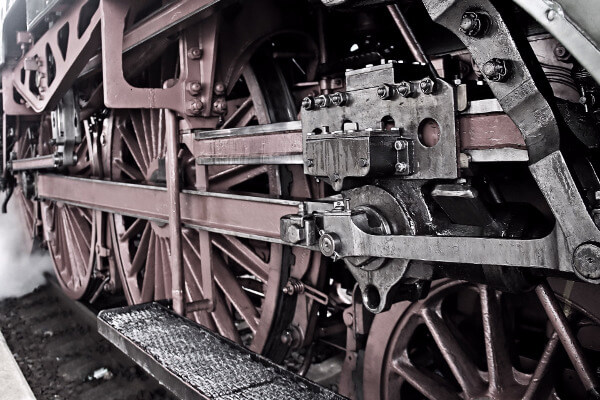 Opening hours: Monday-Friday 9 a.m. to 6 p.m., Saturday, Sunday and public holidays 10 a.m. to 6 p.m.
Ticket prices: Adults 14€, concessions 12.50€, children/under 19 and people with disabilities have free admission
Our top tip: There are great workshops and demonstrations every day for families with children, which are specially designed for the little ones. Fun in the museum is inevitable! Thematically, the workshops are very varied, a great insight into film & television is offered, for example, at the workshop "Special Effects in the Film Studio" and the tour "The Tricks of the Film World".
Website: https://www.technischesmuseum.at/
2. Time Travel - Magic Vienna History Tour: The multimedia highlight for history fans and those who want to become one.
In a compact 50-minute tour, Time Travel Vienna conveys all the important facts about the most important periods of Viennese history - in an entertaining, innovative and multimedia way. 8 stations with 5D cinema, animated wax figures and virtual reality waltzes guarantee for an exciting and children and adults alike will be delighted. And best of all: the tour guide is included in the entrance fee.
Opening hours: Daily from 10 a.m. to 8 p.m., tours start every 20 minutes
Entrance fees: adults 15.90€, children and young people (4-15 years) 15.90€, students and senior citizens 17.90€
Our top tip: Reserve tickets online, this saves you 15% of the entry price and you can simply walk past the queue.
Website: https://www.timetravel-vienna.at/
3. Weltmuseum Wien: An in-depth look at some of the world's most important ethnographic collections
While the possibilities for long-distance travel are currently very limited, the Welt- Museum (former ethnographic museum) offers an impressive insight into everyday life, the culture and art of distant countries and peoples. In addition to countless photographs and works of art, original objects, many of them from long-distance journeys by the Habsburg archbishops, are captivating with their authenticity and a critical examination of subject areas of ethnography.
Opening hours: daily except Wednesday 10 a.m. to 6 p.m.
Ticket prices: adults 12€, students and seniors 9€, free for children and young people under 19
Our top tip: For those of you who work long hours - from September on every last Friday of the month extended opening times until 9 p.m.
Website: https://www.weltmuseumwien.at/
4. Kunst Haus Wien- Museum Hundertwasser: Colorful and innovative, future-oriented
For those among the museum visitors who after the hundredth oil painting are looking for a bit of variety and ease. The unique architecture of the master Hundertwasser makes it easy to indulge in the fantastic colors and shapes of the collections of the famous artist. On the ground floor of the former furniture factory there is now a communal area for projects by young artists, designers and creative people, all of which are based on the motto of innovation, sustainability and future orientation.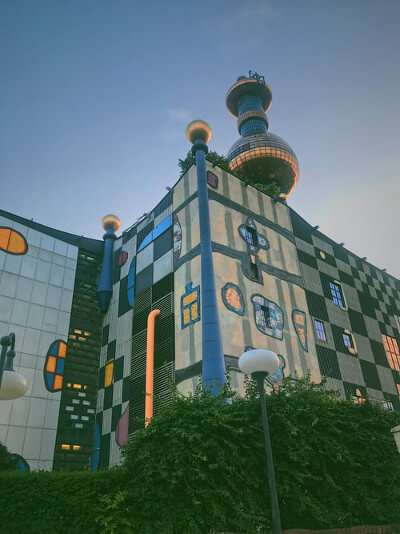 Opening hours: daily 10:00 to 18:00
Ticked prices: adults 11€, children, young people and students 5€, family tickets for up to 6 people 22€.
Our top tip: If you can't get enough of Hundertwasser's unique style, a walk past Hundertwasser's other buildings in Vienna is just the thing for you after visiting the museum. You can see the Spittelau district heating plant, the Hundertwasserhaus, Village and Kunst Haus Wien. Afterwards you can relax in the attached café.
Website: https://www.kunsthauswien.com/de/


5. Dialogue in the dark - A touch on the world of our blind and visually impaired people
How does it feel to go about life without the important sense of sight? What are the challenges and what is perhaps not so "different"? The best way to answer these questions is to slip into the role of a blind person yourself, at least for a short time. You get this possibility with "Dialog im Dunkeln" - for 60 minutes you will be introduced to blind people's world by blind or visually impaired guides. In addition to adults, children from the age of 6 can lay the foundation for consideration and tolerance in everyday life very personally and in small groups.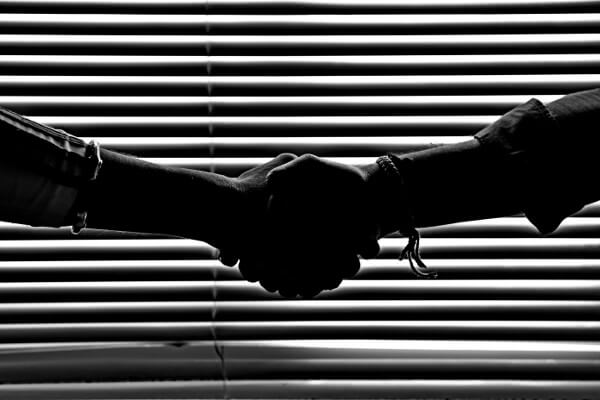 Opening hours: Friday 13: 00-19: 00, Saturday 10: 00-19: 00 and Sunday 12: 00-18: 00, only by telephone reservation
Admission prices: adults 19€, students, senior citizens and other concessions 16.50€, children and young people under 19 -14.50€
Our top tip: Dinner in the dark: If you want to add culinary components to the special experience of no longer being able to rely on your own sense of sight, you can do so with a 4-course menu in complete darkness. On Fridays or Saturdays there is a surprise menu upon prior registration.
Website: https://imdunkeln.at/
6. Natural History Museum - the full-day all-round package for the whole family
An all-time favorite, but with good reason it always finds its way up the rankings of the best museums in Vienna. The sister museum to the Kunsthistorisches Museum, picturesquely located on Maria-Theresien-Platz, houses a collection of 30 million objects related to everything that has to do with nature: exhibits of exotic animal species, (precious) stones, a meteorite collection, botany and prehistoric finds. History fanatics, hobby gardeners, animal fans and of course children get their money's worth with a dinosaur exhibition as a big highlight. You can plan a whole day for this museum!
Opening hours: every day except Tuesday from 9 a.m. to 6.30 p.m.
Ticket prices: adults 12€, seniors 10€, students 7€, free entry for children and young people up to 19 years of age
Our top tip: In the digital planetarium, fascinating short topics on natural history topics are projected onto the 8-meter diameter dome. This makes it possible to fly visually to the moon and even to the edge of the Milky Way - a unique experience.
Website: https://www.nhm-wien.ac.at/
7. The Vienna Chocolate Museum- the must-see for those with a sweet tooth and those with a sweet tooth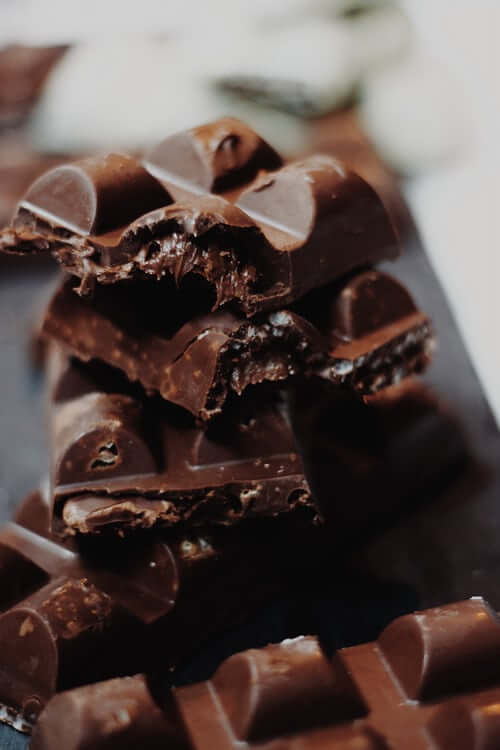 Ranked number 1 for all those who love sweets; here you do not have to think twice about what the best way to satisfy their hunger for sweets. In the Chocolate Museum you not only get detailed information about everything you need to know about chocolate, you can also watch the production process. The highlight of a visit to the Chocolate Museum is optionally a workshop to introduce you to the art of chocolate making - including a guided tour and tastings, of course. Incidentally, these are also available specifically for children, and children's birthdays can also be booked.
Opening hours: Thursday to Saturday 10 a.m. to 4 p.m.
Ticket prices: adults 8€, seniors and children and young people up to 18 years old - 6€
Our top tip: There is an open tour every Saturday at 10 a.m. The personal tour through the museum with the extra information is definitely worth the 2 euro surcharge. Private tours are also available upon request.
Website: https://www.schokomuseum.at/de/
8. Austrian National Library - 6 exciting museums in one - not just for bookworms!
Just the sight of the magnificent state hall, which lives up to its name and puts every book fanatic in dreamy enthusiasm, is reason enough to pay a visit to the Austrian National Library in the immediate vicinity of the Hofburg. However, this isn't the only highlight. A literature museum, papyrus museum, the House of Austrian History, the linguistic Esperanto museum and the globally unique globe museum promise exciting hours and an insight into a wide variety of subject areas - all in one building! Tickets can be purchased separately for all museum areas, so there is maximum flexibility.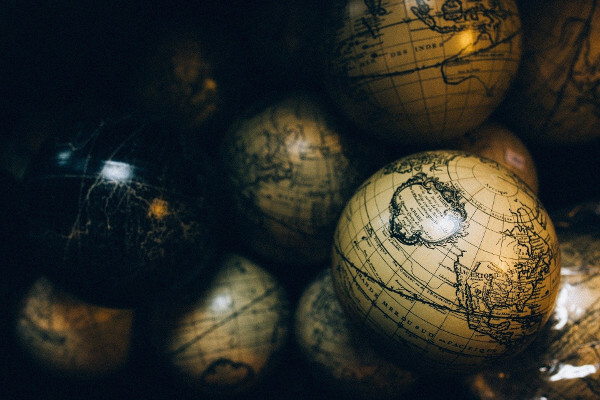 Opening hours: State Hall: daily except Mondays 10 a.m. to 6 p.m., other museums Thursday to Sunday 10 a.m. to 6 p.m.
Ticket prices: vary between 4.50€ and 8€ depending on the museum area and age, more information is available on the website of the Austrian National Library: https://www.onb.ac.at/besucherinfo/eintrittpreise/museen
To the website: https://www.onb.ac.at/museen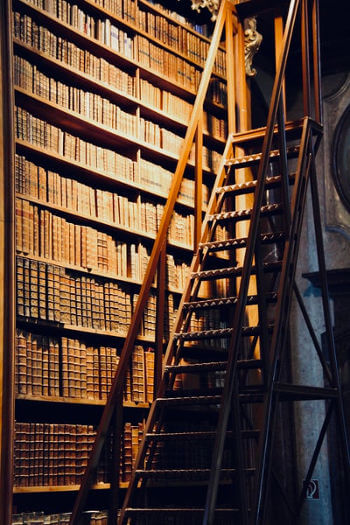 Our top tip: With its price of 59 euros, the Federal Museum Card looks like a larger investment at first glance. With this you have the opportunity to take a look at all eight main buildings of the federal museums and can thus experience great fun in the museum for little money. The Austrian National Library is represented here with the State Hall.
9. ZOOM Kindermuseum - Vienna's interactive museum especially for children
Designed as an enchanting mixture of museum and play area, the ZOOM Children's Museum is the perfect place for children, where everything can be tried out, touched, questioned and explored. Fun in the museum is guaranteed even for the little ones. The hands-on museum houses, in addition to changing, lovingly prepared and child-friendly, a studio and an animation studio, in which the imagination knows no bounds. The adventure and play area with the theme of "ocean" is suitable for children from 8 months, the other areas are variably designed for ages from 3 to 14 years.
Opening hours: The interactive exhibition starts every day except Monday at 3:30 p.m., Saturdays, Sundays and public holidays also at 2:15 p.m.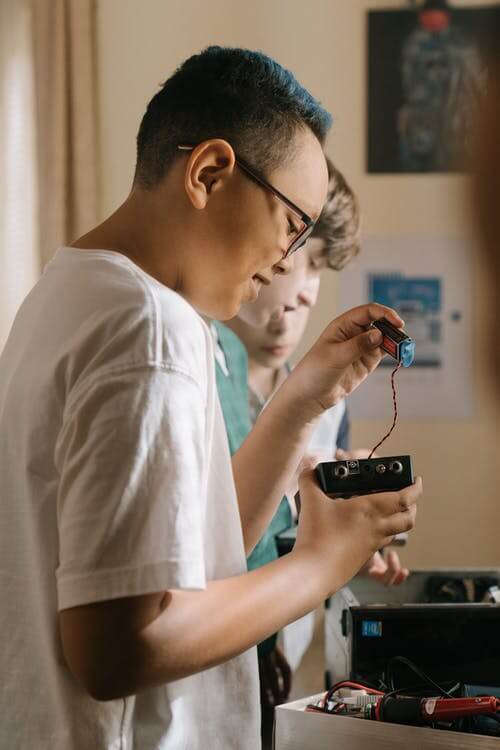 Ticket prices: While admission for children is free for the ZOOM exhibition, adults here pay 6€. The admission prices for the studio, the animation studio and the ocean theme vary between 5 and 6 € per person, with one accompanying person free for each child.
To the website: https://www.kindermuseum.at/
Our top tip: The ZOOM Children's Museum attaches great importance to compliance with all possible and necessary protective measures against COVID-19, so online registration is necessary before visiting. You can easily do this at https://www.kindermuseum.at/veranstaltungen__tickets.
10. Upper Belvedere and Belveder 21 - the most visited art museum in Vienna for lovers of classical and modern art alike
Art lovers will get their money's worth in the picturesque surroundings of the baroque palace complex of Belvedere. In the permanent exhibition, exhibits attract big names in art history such as Monet, Klimt, Schiele and van Gogh, supplemented by changing special exhibitions. The sister museum Belvedere 21, on the other hand, specializes in contemporary art - just 8 minutes' walk from the main building, with a particular focus on film, music and architecture.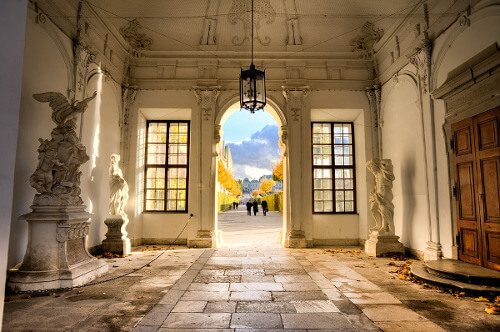 Opening hours: daily 10 a.m. to 6 p.m.
Ticket prices: Adults 16€, students and senior citizens 13.50€, free entry for children and young people under 19 years of age
Our top tip: If you can't make it to the museum in person and still don't want to miss out on the daily dose of art, the social media channels of the Museum Oberes Belvedere offer an excellent alternative: Daily at 3 p.m. on Instagram, Youtube, Facebook and Twitter presented a work of art in a short online tour - absolutely free of charge, of course.

Website: https://www.belvedere.at/