Exciting Facts About Escape Games
Exciting facts about escape games
Escape games or exit rooms are becoming more and more popular. They can be found all over the world. We have collected the most exciting and extraordinary facts about these kind of games for you.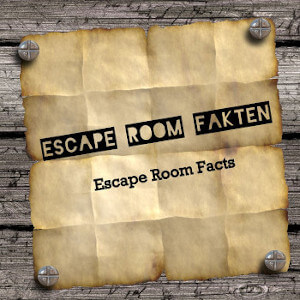 Escape Room - number of games
There are an estimated 10,000+ providers worldwide, i.e. there are at least twice as many missions. Most escape games can be found in the USA (243 providers), followed by Canada (92) and England (66). However, these data is from 2017 and therefore certainly not up to date anymore, especially since the trend has increased rapidly over the last few years. It is also interesting that Europe has 3x more escape business than America or Asia. This shows how popular this free-time activity has become in Vienna and around the world, especially in Europe. This is also evident in the number of games per population, where European countries (Netherlands, Hungary, Poland, Germany, Estonia, Cyprus) are at the top.
In Austria, most of the games are escape rooms in Vienna. But there are now exit games in every county in Austria.
Escape Games - Strangers or Friends?
As different as the providers and ideas in the implementation of exit games are, so is the execution. A big difference to the American escape games is above all the fact that they are often "public". What does that mean? There is a certain number of players that can participate in a game. In public games, you pay for a place in a game. So it can happen that you not only play with your friends or family members, but also play with strangers. As you can imagine, this can have advantages and disadvantages. On the one hand, it is sometimes easier when larger groups play and can also be more fun - but the danger with public games is that you meet people who have different or no gaming experience or who are simply not likeable. Many players therefore book all the available space in a room in order to be able to play privately.
All over Europe this is pretty unimaginable. Here there are (almost) only private games, so the game is booked for a certain amount of players of one team. There are regular requests to us, whether a game could also be played alone - yes there are really people who would like to do that. This is not possible with the games from Open The Door Vienna, because there are puzzles in every game that can be solved by at least 2 people.
Escape the room - prices

Escape game prices vary from country to country. Games are cheapest in India for $ 4 per player. In Poland and Hungary, games cost € 25-40 per team. The most expensive games cost between 35 - 45 € per person. This includes, for example, a game in London, based on the BBC-produced Sherlock television series. However, many of the more expensive games also offer more time than 60 minutes.
Exit the Room - topics and themes
There are topics that can be found in every country. Escaping from a prison or dungeon are particularly popular. In many games, something has to be stolen or found to complete the mission. This includes topics such as bank robberies and break ins, or defusing a bomb and finding an antidote to a virus.
There are also historical topics (matching the city's history) or criminal cases to be found. At our Escape Game in Vienna at Open The Door Vienna, we mainly have fantasy themes for you.
Exit Rooms - game size
Our opinion is that the size of the playing area is not always the decisive factor if an escape room is good. Rather, it is about the use of the area and the number and trickiness of the puzzles. Nevertheless, there are impressive numbers that we do not want to keep from you: The largest escape room is said to be in Canada in a museum bunker, which also contains an escape room on a level with 25 000 m2. In the Netherlands there is an interactive prison outbreak (from a real prison) on 15,000m2 with 80 actors. Many of these huge games are not traditional escape games, but rather immersive experiences - the ultimate goal of escape games.
But even small games can be fun because there the focus lies mostly on solving puzzles. This includes mobile escape games, i.e. those in mobile boxes, trucks or containers. But there are also games that are made especially for few players and rely heavily on communication. An example would be our game "mummified" by Open the Door in Vienna.
There would be a lot more to tell about Escape Games Vienna and worldwide. What is your experience, let us know in the comments.