Escape Room For A Couple. Activity For Two People In Vienna
Escape room for a couple. Activity for two people in Vienna
Escape games are known for their team-building character. As a group of friends or colleagues you are trying to solve the difficult puzzles. From time to time you'll also find brave couples who dare to solve an escape room as a two-person team. What's special about that? What do you have to pay attention to? Read our thoughts on the topic in this post!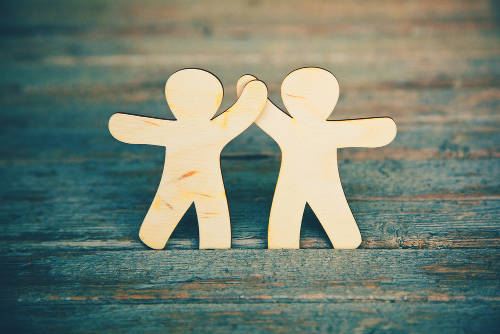 Escape Room in Vienna for 2 persons - what awaits you?
The concept of Escape Rooms is exciting: within a given time you have to escape from a locked room by solving puzzles. This triggers emotions, tension and creates a certain fighting and team spirit. At the same time it is a race against time and logic. Escape games are also experience-based games. The more you play and practice, the more efficient you become in dealing with puzzles and tasks. Facts are more quickly combined with each other, unnecessary details are left out or ignored and tasks can be solved faster. As a result, most Escape Room providers have difficulty levels, that allow them to target both, first-time players and experienced participants. However, it is not possible to make the games ever more difficult, so often players are looking for new challenges. But what influences the difficulty of playing an Escape The Room? An important factor is the number of players. Escape Room for Two is increasingly an option for people who want to challenge themselves. While a room in itself is very exciting to solve, an escape room for two is a whole new challenge against time. "As a couple you have to be just as fast as any other team."
Escape Room for couples - a good idea?
There are a few tips and considerations, before trying to solve an escape room in pairs:
A variety of games are made for groups of 2-6 players, they are designed in a way that the puzzles in such a game size can be solved together. Escape Room for couples, however, go by different rules.
-When you play in pairs, the number of puzzles is the same. In a room where 5 players can solve riddles, you have to do the same amount with two people
-No extra time - also not for two. Maybe you'll get a few extra minutes from your Game Masters, but in principle you should expect that even if you are less players, you will not have more time to escape in time!
-Tasks that may be split among larger groups and thereby give you a head start are also more difficult for two people to do.
Even if two heads are more than one, additional ideas, another pair of eyes or hands should not be underestimated. Sometimes games in pairs can be really challenging! But now you should not be discouraged. There is no reason to skip an escape room just because you are two. It is important that you think about whether a particular escape room was created for couples. The reduced number of players can, as we mentioned, increase the difficulty. So:
- If you are not super experienced players, look for games that can be created for fewer people. There are games that are even made for only 2 players.
- For games for up to 5 players, you should rather choose a lighter level of profusion and not jump straight to the most difficult game.
So when you book a game, first think about what suits you best. Choose the game based on your experience and inform yourself about the game in advance.
Escape Room for couples - a slightly different idea
To summarize again: A game in pairs is possible. Whether with a close friend or with the better half - nothing brings us closer together than shared moments and a common goal. Together you cooperate, test yourself and your ideas. Read also our other post on this topic:
Idea for an exciting date in Vienna
Escape Room Vienna for 2 persons - brilliant holiday activity
Escape Rooms for Two are also a popular activity, especially on holiday - once you've had enough of sightseeing or the traditional museum visit. This also applies to the beautiful Vienna! Open The Door offers a welcome change. And so you will not only have beautiful photos and souvenirs after your vacation, but also a great memory of your stay in our Escape Room, which will last long for sure!