The Funniest Stories From Our Escape Room In Vienna - Openthedoor.at
The funniest stories from our escape room in Vienna - openthedoor.at
For the last 5 years there had been a bunch of crazy-funny stories in our Escape Game in Vienna, in which we simply couldn't stop laughing. Here are our most peculiar moments, which came to our mind.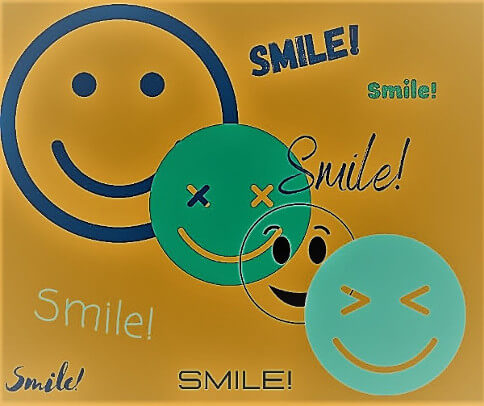 Well, well, let me give you a short explanation - we don't actually laugh about our players - no matter how slow or fast they are. As gamemasters we want you to have fun and help you to go through the game. The cliche 'we are so dumb, they will laugh about us' is really not true, not only at our place, but everywhere else ;) The fact is almost every group struggles or needs help at some moment of the game.
So back to the topic: if we tell you our funniest moments, we are talking about really funny stuff, which we experienced. Here are our absolutely top 6:
6. Is the door an actual clue in the escape room?
We were not aware that would be so easy to do it, because none of us would consider that someone will ACTUALLY try it out. A group played in our game 'The Magician's Magic Power'. At some point they decided to remove a door from a door frame. Sure, it's possible, not even a big deal, but who would have thought about that.
Surprise - it is actually not necessary to unhinge the door from its frame in order to go on in the game and you will not get extra points if you do such a thing ;)
5. Communication problem between escape room game master and the group
Long time ago, when we were still having our first room 'Illusion Room' something had happened which made us really laugh for the first time while watching the groups. There was a puzzle, which required one of the players to put a mirror on a specific place on top of the cabinet. In order to do so, players had to stand on a chair to see the exact place. The group was running out of time and we gave them a hint so they could move forward. One of the players was holding the mirror, but didn't place it properly. So our game master said something like 'take the mirror and put it on the cabinet". There was no proper reaction, so another hint followed to explain the first one: "use the chair and put it on top of the cabinet". Of course with "it" the game master meant the mirror. But the player did exactly what he was told: he took the chair and put it on top of the cabinet. We don't know what they were expecting to happen by doing so. But it was a good laugh for all of us and a lesson for us game masters to be always very precise with words and formulating clues.
4. Exit the Room or a beauty salon?
This is kind of disgusting. Like really….we have no idea how someone could actually do that in our escape room. There was a guy, who was cutting his fingernails during the game. Let me be more specific, because it was not just any game. THAT WAS DURING THE TEAM EVENT. He was there with his colleagues and was cutting his goddamn nails in our room. We didn't believe what we were seeing on the camera. But after the game, we checked. It was all there. As I said - not the best working day.
3. Save the dog - from the escape room in Vienna
Our former Escape Room Game "Night at the museum" had a theft-topic. As a group you were supposed to break into the museum and find the very valuable necklace of Cleopatra. It was a nice game, where we hosted a lot of children groups as well. Once a mother of one of these kind of groups called me and said on the phone how wonderful the game was and that the children as well as her were super happy about this exciting afternoon. I thanked her for the feedback, but she wasn't done. Before finishing the talk, she tried to give me one more advice: I should think about changing the topic to a nobler one than stealing, so that the children could not only have fun, but also learn something and gain some additional value: how about rescuing a dog?
I was perplexed and managed to tell her, that we will for sure think about this extraordinary idea….
2. The hero of the date
Couples are something quite common in Escape Games - and come on: it is a wonderful idea to get to know each other in an Escape The Room Game. Much better than cinema or only food - here you have to think and communicate. We wrote a whole blog about this topic, if you wanna know more you can go here (https://openthedoor.at/en/blog-idea-exciting-date-vienna-first-date-escape-room/)
Anyway, there was this guy who came with his date. They played our dragon cave game and were quite okay. They looked like they had fun and enjoyed it. They even looked like very happy to have each other's company during this life-action-adventure. So far so good.
You need to know, that my memory of faces is quite good (plus we took pictures of the teams for our Facebook page). So you could imagine my surprise, when only a few weeks later the guy came again. Same guy. Same game - different girl.
He did really well I have to say, managed to do a lot of riddles and proved his intelligent and mastermind. Naturally, I didn't say anything, mind you. I just wondered if I am going to see him again soon? For sure this kind of games are good for business. Perhaps I should start charging a provision :)
1. One more - the best comes at the end.
While writing this blog post, I remembered one last story that was pretty incredible, but true and that I don't want to keep from you. A friend came to visit us in Vienna. He lives in Scotland. Of course we also wanted him to try our escape game. Said and done. At the end he insisted to take a photo in the room. Our friend, who admittedly has an… interesting sense of humor took a picture in our torture chamber and posted it on Facebook. It showed him sitting on the floor, with chains and blood around him. He started texting with his girlfriend and asked her if she had seen the picture. He told her that he had been kidnapped and a ransom had to be paid for him. We laughed a lot, as the girlfriend reacted really funny: she asked more questions, was teasing and seemed a little worried and desperate. It looked like she was even pushing it more and making more fun… that is what we thought!
The story ended with a messenger video call from a Scottish police officer who wanted to make sure that our friend was really fine and had not been kidnapped after the police received a desperate phone call from a young woman ...
I swear the story is true. By the way, the two were not together for very long :D
And which story do you likethe most?This is just a small part of my collection of funny moments as a game master. I'll be happy to share more of my memories soon. How about you? Have you experienced something similar? Let us know in the comments.