Proposal In Escape Room - Idea For A Special Proposal In Vienna?
Proposal in escape room - idea for a special proposal in Vienna?
Are you looking for a special idea for your very special moment? We have an idea for you! How about a proposal in the escape room - this is definitely a fancy idea, isn't it? We'll tell you how you can best accomplish this special event!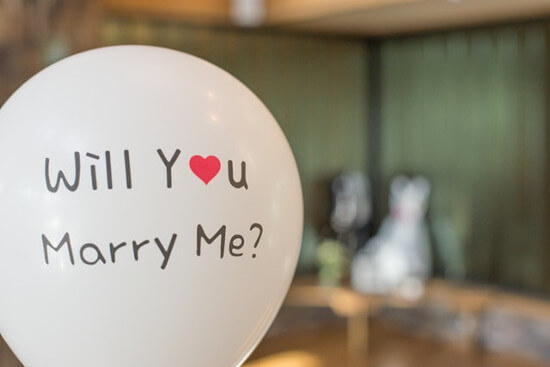 Proposal in escape room in Vienna - asking the question of questions during an escape game?
Let's answer this initial question with a definite YES! Escape games at Open The Door in Vienna are special experiences that invite you to marvel, to laugh, to be excited. They bring people closer together and create memories that weld. This is a positive precondition for a marriage proposal in Vienna and leads us to a first argument for a proposal in an Escape Room:
Create a positive atmosphere
An atmosphere in which everyone feels comfortable and in which the future wife or husband has fun and joy and is confronted with positive emotions should definitely be created. Open The Door, an Escape Room in Vienna, will be happy to help you to create a feel-good atmosphere, guide you successfully through the game and will do everything to ensure that this first point is fulfilled
Individual and unique marriage proposal in Vienna
Regardless of whether you want to play as a couple or with your best friends, whether we should hide a ring in the game in advance or you carry out the proposal in our beautiful entrance area. We are open to all ideas and will coordinate it individually with you from the beginning to the end.
Find the right topic for you and your special day
The topic of an escape room should best be discussed with the team while planning the proposal. Pick a topic that suits you and that you enjoy. We, as gamemasters, will also do everything we can to bring you to the end of the game so that none of the romance is lost.
From April 2020 we also offer a game that is really only intended for 2 people and in which you have to find each other again during the game - a perfect first challenge and exercise for the rest of your life!
Common hobby as a starting point
More and more teams that come to us are already escape room fans and many couples use this leisure activity in Vienna or in other countries to have fun together. You are also this kind of couple? - Then a marriage proposal in the Escape Game in Vienna would be a perfect and extraordinary opportunity.
Have you never done anything like this? No problem either! Perhaps not only will your relationship find a completely new beginning here, but it will also be the beginning of a new hobby that will always remind you of your marriage proposal.
Suggestions for your special and unique marriage proposal in Vienna. How did we manage until now?
There have been a few marriage proposals at Open The Door and we hope that all couples have taken the solution-oriented approach and teamwork from our games into their married life. Finally, here are some models of proposals that we have already carried out:
The players came as a team of 4 and played an escape room at Open The Door. While they were playing, the couple's family and friends came and surprised the unsuspecting future bride in our entrance area with sparkling wine and chocolate.
We often hid the engagement ring at the end of a game so that the future fiancee thought she had found the last item she was looking for. The surprise was always successful when there was no key in the small box, but ...SURPRISE! Friends who played along and also the groom were initiated in advance, so that the bride always "surprisingly" was the one who had to do the last task and found the ring box. The ring was mostly brought to us before the game.
However, we are also open to new ideas and would be very happy if you contact us and we can think of a solution for you for your special marriage proposal in the Escape Room in Vienna at Open The Door. Each game gives us different possibilities and ideas how to arrange your special moment.
No female asked yet!
By the way, all previous proposals came from men, but of course, we are also happy, if the woman will be the initiator.
Another important note at the end: EVERYONE has said yes so far ;)
So you are still looking for a special idea for your proposal in Vienna? Then get in touch with us! You can find the contact details on our homepage - write to us and say "Yes, I will!" - let's make my marriage proposal in an escape room!